Thinaer x Cisco Meraki Partnership Overview
---
Take the next steps towards out of the box IIoT leveraging an existing Cisco Meraki infrastructure.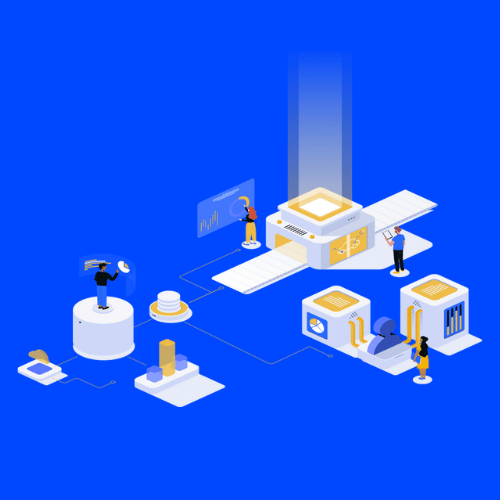 Make Your Operations Smarter!
Together, Thinaer & Cisco Meraki Bring a New Way to Do IIoT
Integrate Cisco Meraki Sensors with Thinaer's Platform for Game Changing Insights
Combine an existing Meraki infrastructure with IoT sensor data in Thinaer's platform and receive bottom line impacting insights. The Thinaer x Cisco Meraki joint solution maximizes productivity, decreases costs, and drives ROI.
Check out the Thinaer Marketplace!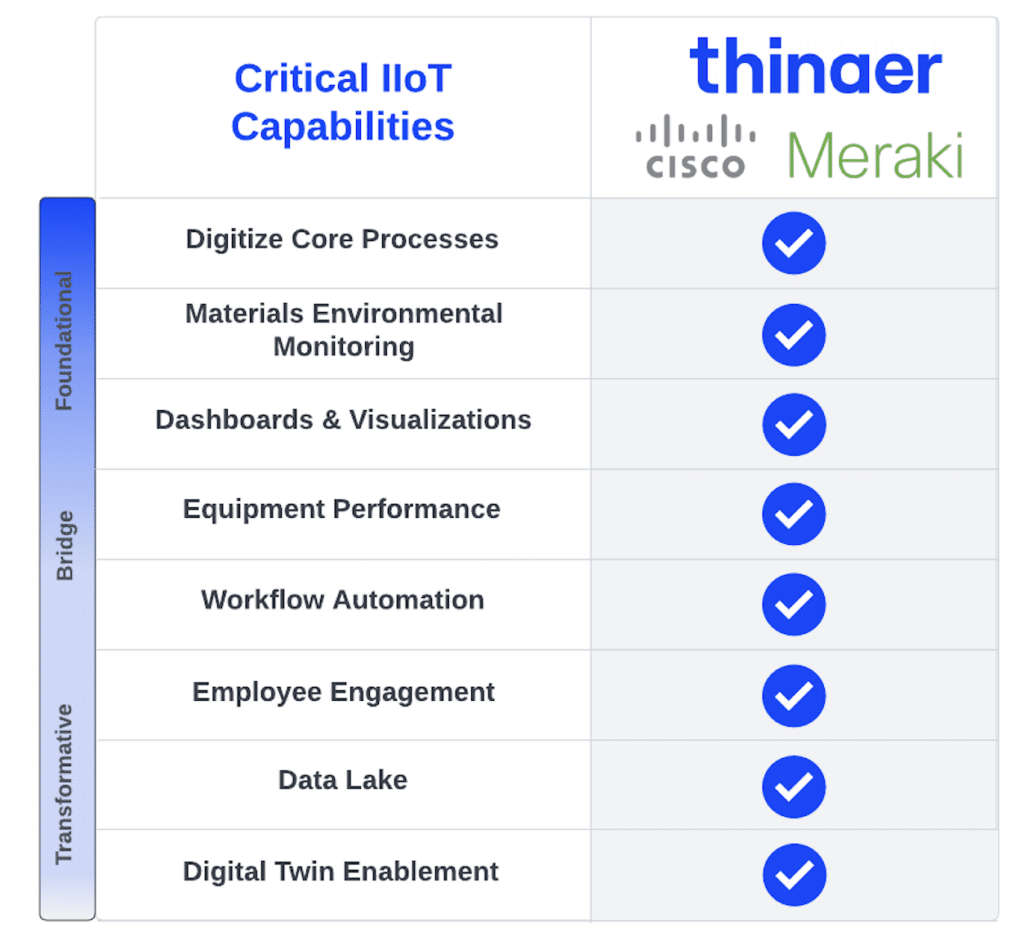 How It Works:
Cisco Meraki Access Point customers identify need for an IIoT solution.
Deployed Meraki Access Points are configured to function as a standard Thinaer Gateway.
Customer installs additional Thinaer Gateways to create a mesh infrastructure layout.
Customer uses Meraki sensors and Thinaer IoT devices to collect asset and equipment data across their operations.
The Access Points and Gateways read IoT sensor data and send data to the cloud for processing.
Thinaer's front-end platform, Sonar, contextualizes data and delivers ROI-driving insights.
Unify Your IIoT Data. All On One Platform.
1. Track all your assets in real time
Easily locate assets in real-time and save costs using valuable location insights.
2. Monitor machine performance
Manage and visualize equipment performance KPIs in a single platform.
3. Maintain product integrity
Enable real-time monitoring and alerts on product conditions.
4. Make your smart machines smarter
Unify your data and turn your smart machines into insight driving hubs.
GET STARTED WITH THINAER
Talk to a Thinaer team member

Subscribe to our newsletter