This is the business leader's x-ray. Using aggregated behavioral-based feedback from our employees on patient throughput, data collected shed light into our organization's clinical operations.
Chair of the Department of Anesthesiology and Anesthesiologist-in-Chief, Temple University Health System

Real-time data and predictive analytics to help you stay ahead of rapidly-changing consumer tastes and buying behaviors.
We offer end-to-end solutions to help you improve your innovation process, reduce supply chain gaps, bolster sales performance, lead digital transformation, and more.
Our proprietary technology platform gathers in-the-moment data from your assets and real-time feedback from your people to provide an unprecedented, 360° view of your organization. We tailor the platform to meet your organization's specific needs, develop unique, actionable insights from your data, and provide you with a solution that works for you.
Stage-Gate and Product Innovation
Supply Chain Management
Sales Performance
Improve product launch success by collecting methodical, integrated feedback at scale.
Collect methodical, clear input from relevant, cross-functional stakeholders.

Ensure all voices and functions are represented in analysis and decision.

Streamline decision-making to increase speed-to-market.

Save critical resources by killing lackluster projects earlier in the process.

Decisively adapt projects to align with consumer preferences and internal capabilities.
Related Product Features & Services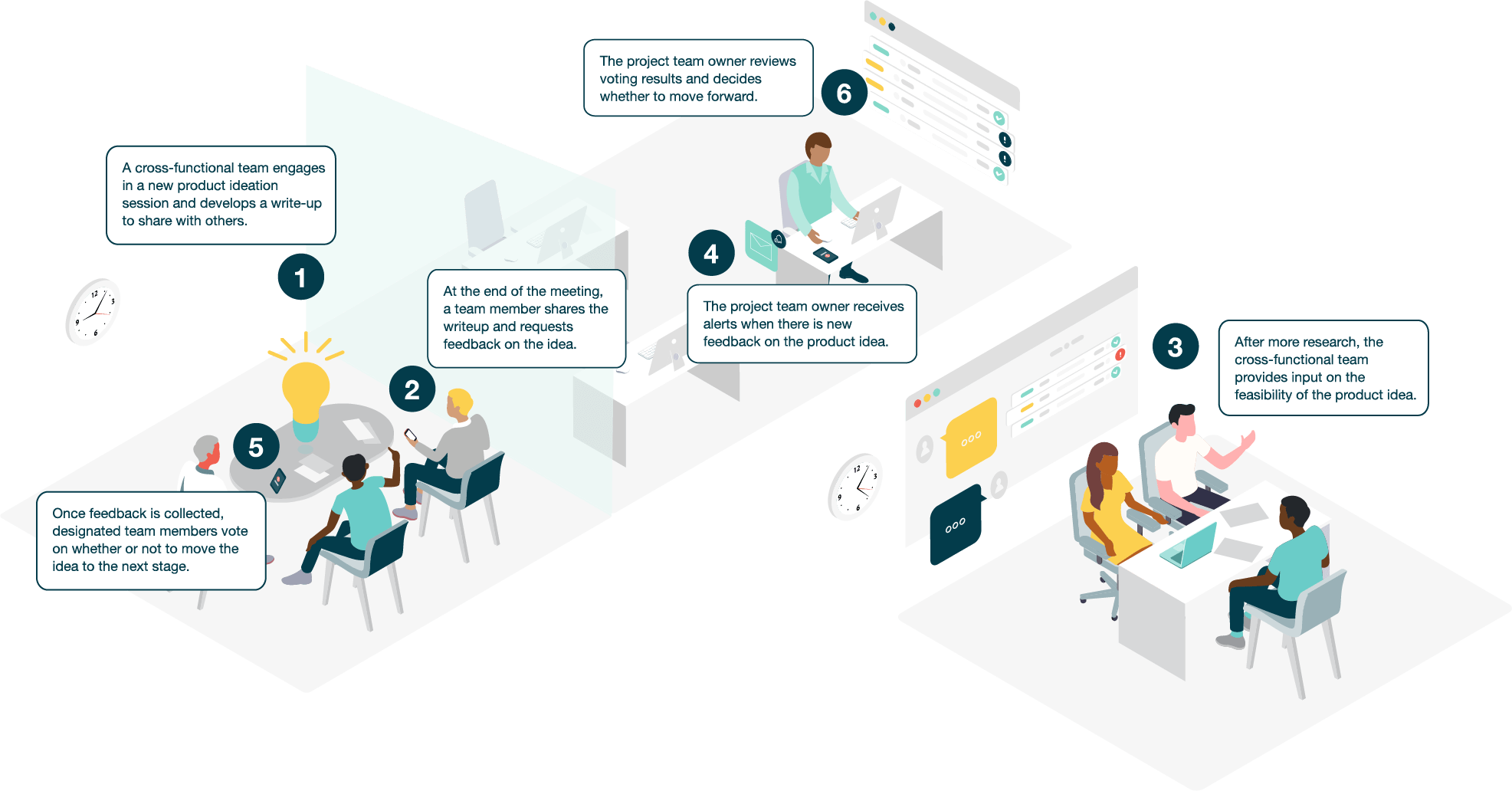 Minimize supply chain gaps and reduce delays with real-time data and alerts.
Capture real-time location data on products through the supply chain.

Immediately alert relevant stakeholders when issues arise with shipments.

Monitor temperature and other environmental conditions in real-time.

Use event triggers to collect real-time stakeholder feedback as shipments move through the supply chain.

Identify ongoing process gaps, improvement opportunities, and inefficiencies with our

Advanced Analytics.
Related Product Features & Services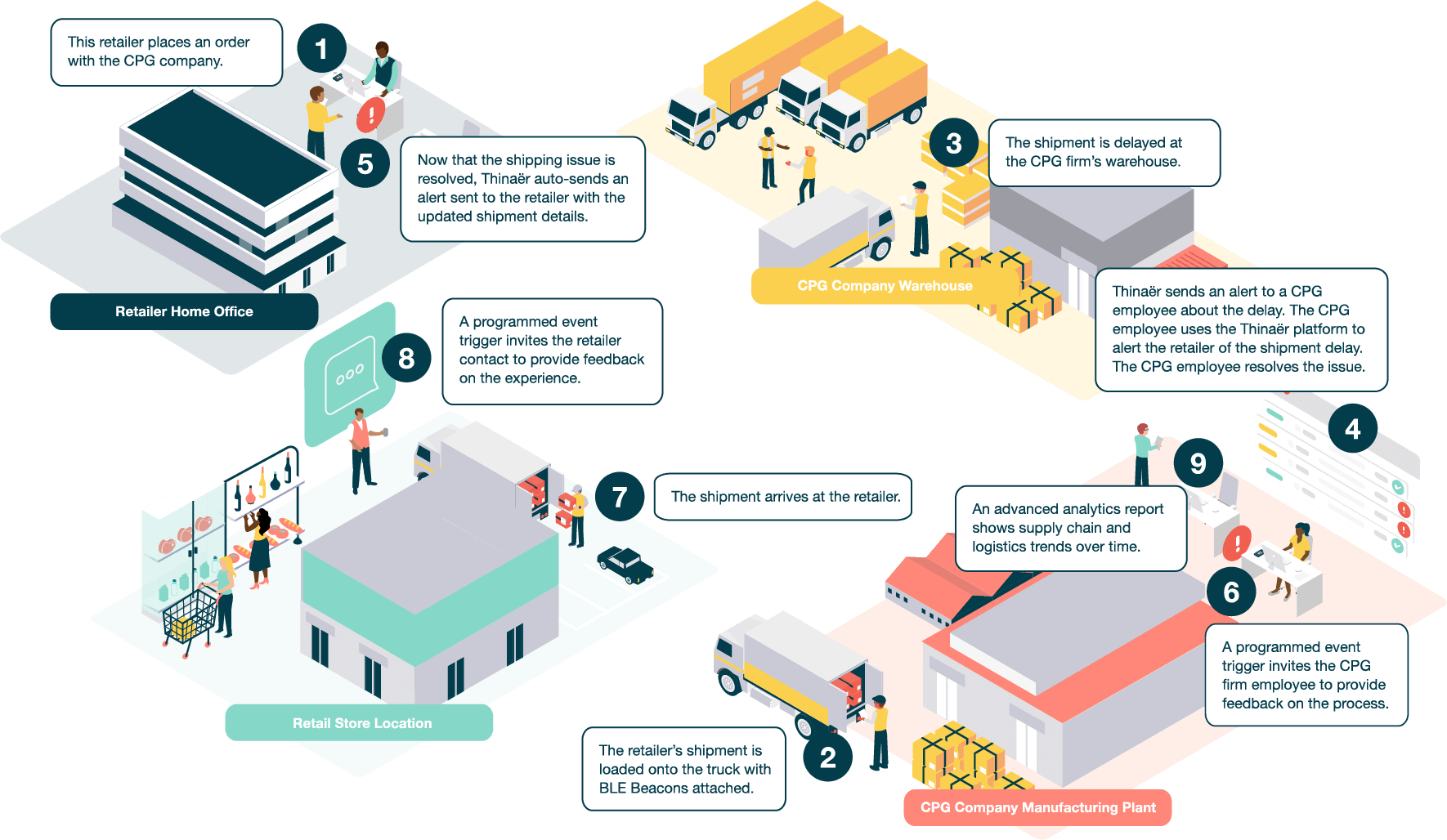 Improve your sales performance with real-time feedback.
Align feedback features with your team's specific sales goals and metrics.

Leverage real-time feedback from employees, leaders, and clients to drive performance on sales goals.

Provide sales team members with real-time, 360° access to their individual feedback.

Create event-based triggers that automatically request feedback on behalf of team members.
Related Product Features & Services