This is the business leader's x-ray. Using aggregated behavioral-based feedback from our employees on patient throughput, data collected shed light into our organization's clinical operations.
Chair of the Department of Anesthesiology and Anesthesiologist-in-Chief, Temple University Health System

We offer integrated solutions to optimize your healthcare operations an improve patient experience.
We partner with you to customize the right solution for your organization. We can help you optimize existing assets, improve compliance, enhance workflows and processes to realize cost-savings, generate new forms of revenue, and improve patient experience.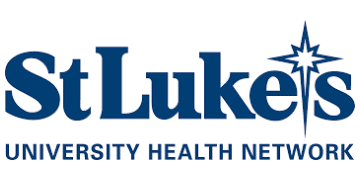 Infection Control & Contact Tracing
Remote Patient Monitoring
Environmental Monitoring
Patient Experience
Operating Room Efficiency
Protect your staff and patients with a Smart infection control solution.
Identify when environments are at high risk for HAI.

Trace an individual's interactions with other people, equipment, and places

Diagnose problems that increase risk factors, using real-time feedback from staff.

Use our platform's real-time alerts to take immediate action to mitigate spread of infection.
Provide excellent remote care with real-time, remote patient monitoring.
Monitor and capture ECG, pulse, SpO2, blood pressure, and temperature via any wearable or smart medical device.

Receive alerts with patient vitals deviate from established baselines.

Connect with patients by inviting their real-time input on symptoms.

Generate new revenue with recently approved CPT Codes for home health and telemedicine.
Protect your assets with our environmental and temperature monitoring solution.
Set-up and monitor isolation rooms and adhere to JACHO's standards.

Continuously monitor temperature, humidity, and air pressure with real-time monitoring to ensure compliance with JACHO standards.

Assess air ventilation by tracking air changes per hour, location of the inlet/outlet, and physical configuration of the space.

Receive early alerts when conditions trend out of compliance.
Improve the patient experience with real-time patient feedback.
Receive detailed real-time patient input as they experience your organization.

Identify challenges that negatively impact the patient experience.

Learn what patients appreciate about their experience with your organization.

Leverage insights to improve processes, develop staff training, and enhance the overall experience for your patients.
Optimize OR turnover times to increase patient throughout
Analyze your current OR turnover times and map delays to specific processes or assets.

Easily locate your assets, equipment, and people.

Identify process issues and other roadblocks through real-time staff feedback.

Facilitate enhanced communication through the OR turnover process to increase efficiency.

Enhance patient experience with patient feedback.