Generate ideas, identify improvement opportunities, and empower growth with our real-time feedback technology.
Our Activity Tracking feature uses IoT wearables to support employee health and safety throughout your facility.
Implement contact tracing and physical distancing solutions.

Remind your team to follow proper safety protocols.

Ensure compliance with operating procedures.
Our B2B Client Feedback feature provides clients with an always-on, direct voice into your operations.
Build stronger client relationships by responding to client concerns quickly.

Understand what clients love most about working with you.

Receive specific, detailed input on what you can improve.
Workflow & Process Feedback
Collects feedback on workflows, processes, systems, and projects.
Improve operations and workflows by gathering input.

Identify bottlenecks and challenges that negatively impact efficiency.

Source new ideas from the people who matter most to your organization.
Our Knowledge Capture feature gives employees a safe, easy, and secure platform for exchanging growth-focused feedback.
Build a positive feedback culture that helps employees grow.

Provide employees with specific, detailed input.

Develop a growth mindset at your organization.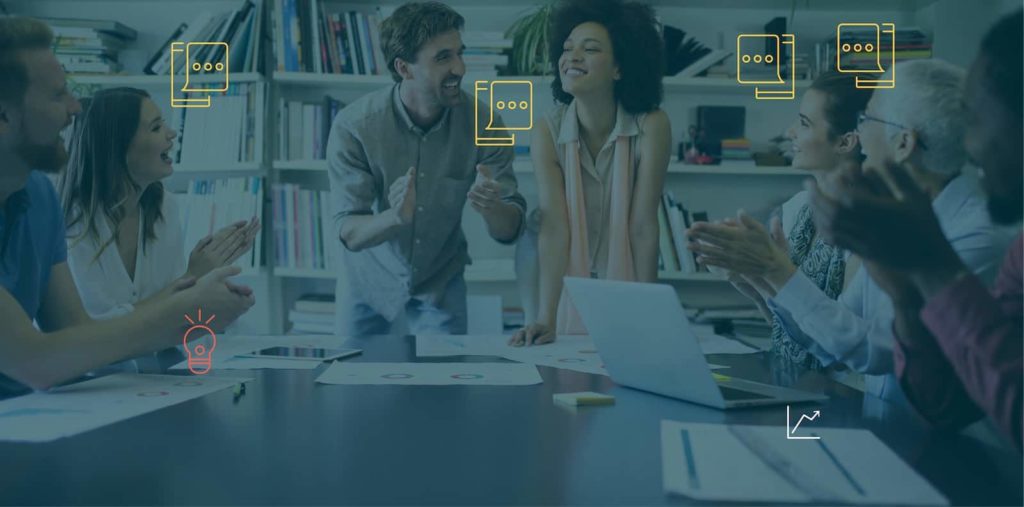 Our Stage-Gate Feedback feature manages your innovation funnel.
Ensure alignment among all project team members.

Capture project risks and feedback by giving everyone an equal voice.

Identify stage-specific challenges with our Advanced Analytics.

Design innovation funnel improvements with support from our Strategy and Change Management team.