Our product development team gathers and integrates client feedback to improve hardware capabilities, introduce new platform features, and enhance the overall user experience. We launch new capabilities monthly. This month, we're excited to share more about our battery-less beacon pilot.
Piloted Battery-less Beacons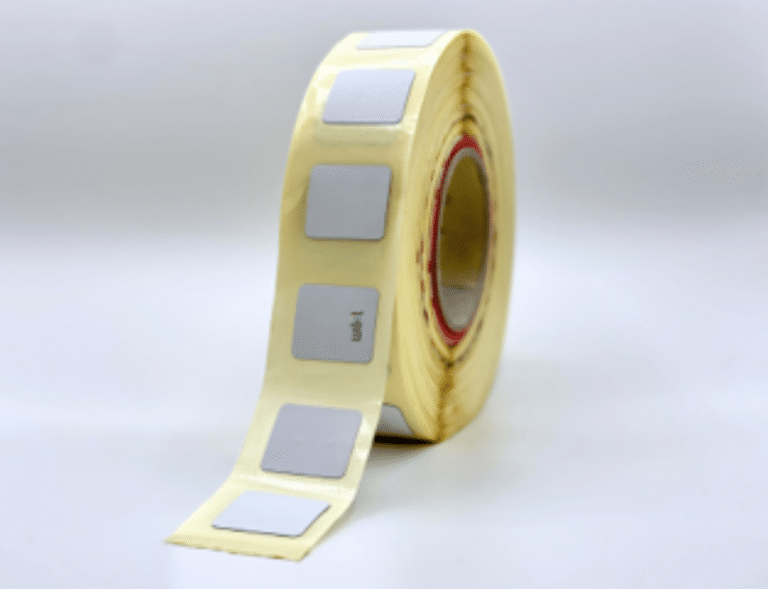 This month, we became one of a few global companies to introduce battery-less beacons into our IoT platform. Similar to typical BLE beacons, battery-less stickers capture and process location data to track real-time asset location. However, they cost just a fraction of a standard IoT device. This reduces the total implementation cost, opening new possibilities for companies to use and benefit from IoT applications.
Our current pilot uses battery-less beacons to reduce the time invested into inventory and cycle counting. Moving forward, this use case has the potential to become a particularly relevant application for asset-intensive companies. In the months to come, we plan to launch additional pilots that will explore the capabilities of the battery-less beacon technology.
Elevated Beacon Performance
In addition, we further enhanced our data capture capabilities. For one, Thinaer's gateways now measure vibrations up to 100,000 times per second. Additionally, we introduced another new beacon to our platform. This beacon is capable of measuring pneumatic and hydraulic pressure up to 10,000 psi.
Introduced New User Interface Features
We introduced new features in SONAR, Thinaer's user-friendly interface.
Streamlined sign-in process
Introduced a brand new learning portal that contains product information and training documents
Launched an updated analytics dashboard
Upgraded the mobile application to include a new homepage and improved map
Simplified the process for addressing alerts, giving users the ability to resolve triggers within the mobile application
Coming Soon: New Uses for Battery-Less Beacons and More
We plan to test new applications for the battery-less beacons and other hardware. In addition, our R&D team plans to integrate new beacons that will give our clients the opportunity to capture, measure, and analyze new types of machine data. We're also enabling feedback features on alerts, adding GPS trigger capabilities, and further refining in-application analytics.
Interested in learning more about what's possible for your organization? We'd love to hear from you!