Transform your operations
with a fully intelligent IoT platform
We integrate cutting-edge IoT technology, employee feedback SaaS technology, advanced analytics, and change management consulting to improve workflows, optimize processes, and deliver long-lasting digital transformation.
Our full solution delivers digital transformation that scales.
We support every technology implementation with a user adoption strategy, analytics, and change management.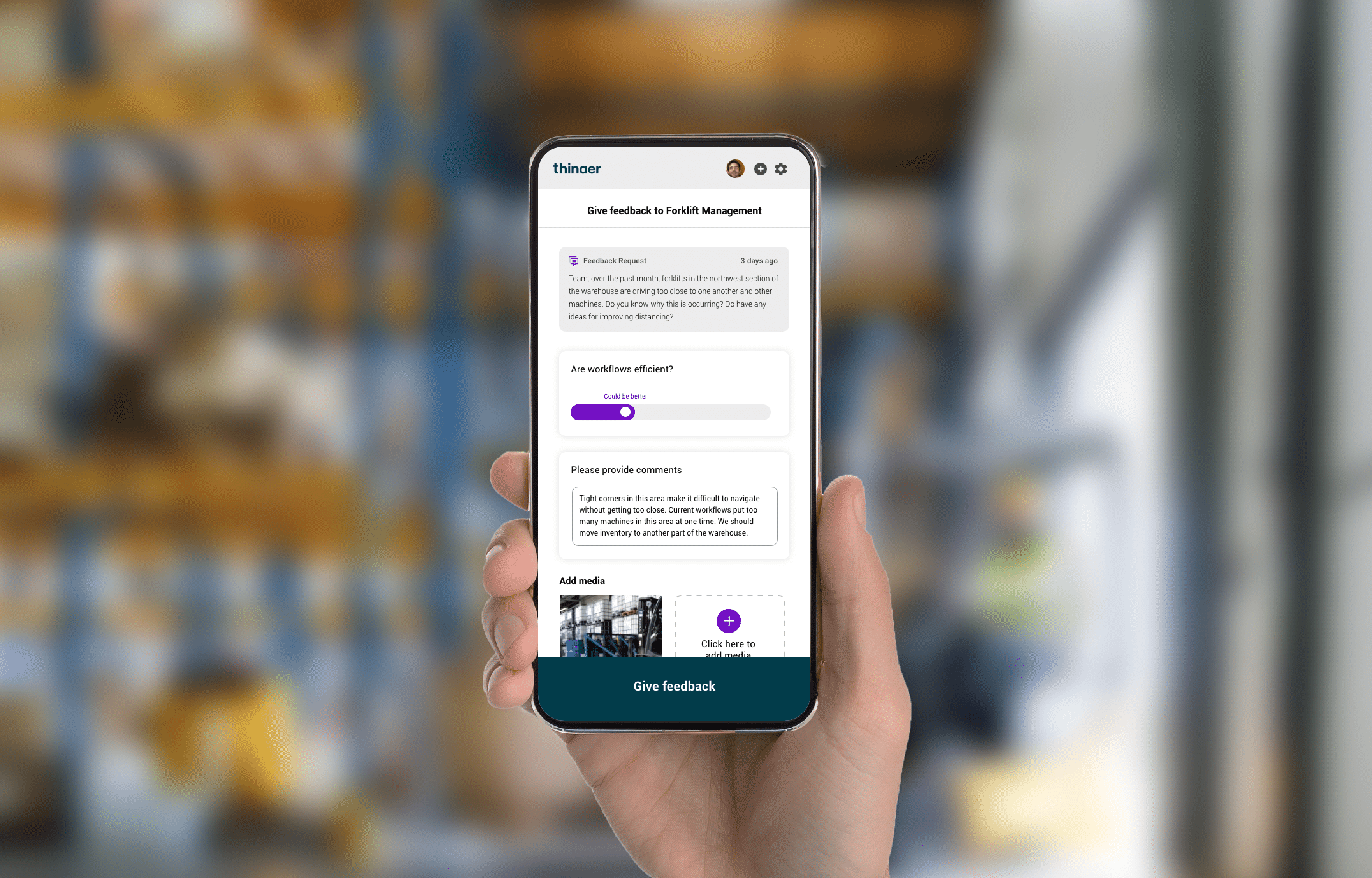 Leading-Edge IoT Technology
Leverage our IoT platform to gather real-time data on assets that you already own. Our IoT beacons can track location, vibration, temperature, humidity, and proximity. They're cost-effective and easy to deploy.
SaaS Feedback Technology
Use our feedback platform to embed feedback in your business processes and gather real-time insights from employees, teams, clients, and other important stakeholders. These real-time insights reveal solutions to complex problems, identify underlying challenges, and help people grow.
Digital Transformation Consulting
Partner with us to decide how to grow. Our team of business strategists, leadership experts, academicians, artists, and tech gurus brings integrated, unique-to-you recommendations to help your business grow.
Learn How Customers Partner with Thinaer to Drive Growth